Management Software
Managing your business couldn't be easier with the correct tools and software. Our low cost Point-of-Sales solution can help you reduce cost of human resources and save money in the long term. This is an easy to learn and understand software that can be configured to be used in all kind of restaurant and fast food business. Combine our software with high-speed thermal printer, cash drawer, caller ID... they are essential key to be successful in this competitive industry.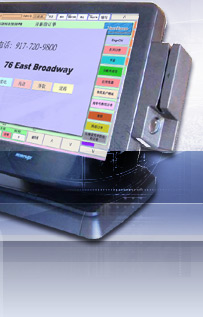 Built-in Caller ID Feature
Phone number and customer info will be automatically fill in upon receving a new delivery call

Cash Drawer
Elminiate the need for additional cash register. Attach a small cashdrawer to the existing printer.

Magnetic Card Reader
integrated optional card reader, make easier for using gift card and employee to login

Reliable Processor

Powered by Intel Processor. It runs cooler, less heat, sufficient power for the application.