Some members of our programming team used to work on Fast Food Restaurant for many years.

They used to answer calls and enter order into old POS system running on DOS operating system.

This DOS software was easy to use but lack of many useful features for management to use.

We came together and decide to create a new POS solution for small and large restaurant business.

Our mission was to create an affordable and low cost POS solution.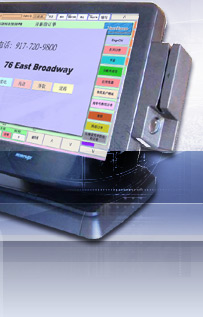 电话来电显示
外卖电话响,电话号码和客户资料会自动现实出来

现金机
加一台存放现金的抽屉你就不需要一台多余收银机了

读卡机
可选着加以个读卡机您就可以使用礼券卡和员工登陆卡

可靠的电脑芯片

我们的电脑是使用美国英特尔芯片, 主机永远不会过热而且还有充分的计算能力